You are here
Industrial Storage Containers
Phoenix International provides Safetube® storage containers using decades of industry experience to deliver a product superior to all other options. The values of Phoenix International are deeply rooted. We have a long history of integrity, quality and providing welders worldwide with dependable American-made products that aid in the dependability of electrodes.
"No roll" shape
Quick ¼ turn cap
Water and moisture resistant
Color increases visibility and promotes safety
Carrying Strap Optional "Sold Separately"
Storage rack accessories also available
Available in 14", 18" and 40"
 

Safetube

®

Welding Electrode Storage Container
 Safetube's are sold by the case ( Qty. of 12 ea.)
 Safetube Straps use with 14" and 18" ST Models
 POP Display is available for 14" and 18" Safetubes
          "Safetubes are not included w/purchase"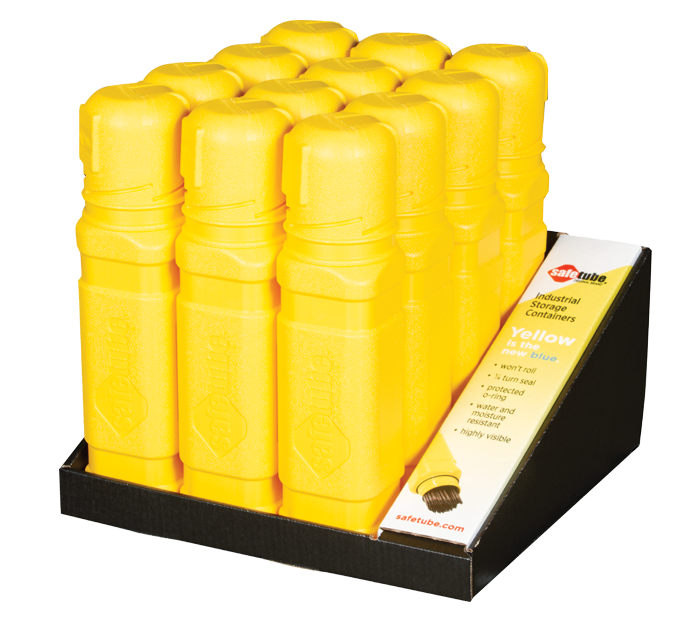 14 inches
Accepts electrodes heated up to 250° F
Optional
The possibilities are unlimited.
Safetube® storage containers keep anything safe from water and moisture including: welding rods, flares, manuals, wallets, maps, writing utensils, documents, first aid supplies, matches, hiking supplies, work gloves, car supplies, electronic devices and more.